Management
We are managed by the directors and executive officers of our general partner, USD Partners GP LLC.
---
Dan Borgen
Chairman, Chief Executive Officer and President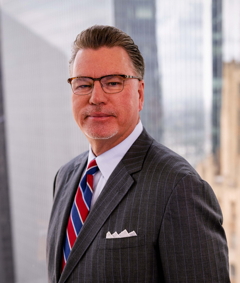 Mr. Borgen has been Chief Executive Officer and President of our general partner since June 2014 and became Chairman of the Board of our general partner prior to the close of our IPO. Mr. Borgen is a co-founder of USDG and its predecessor companies and has served as Chairman, CEO and President of USDG since its inception. Additionally, Mr. Borgen served as President of U.S. Right-of-Way Corporation, a private company, since 1993. Prior to USDG, Mr. Borgen worked for 11 years in investment banking in mergers and acquisitions, portfolio management and strategic planning. He began his career with a private investment firm focused on the oil and gas industry. Mr. Borgen has served on the board of directors of several corporations and currently serves on the board of Vertex Energy Inc., an environmental services company that recycles industrial waste streams and off-specification commercial chemical products. Active in several community organizations, he is chair of the USD Foundation and a trustee of Boys and Girls Club of America. Mr. Borgen received a degree in petroleum management and finance from the University of Oklahoma. He was recognized by Goldman Sachs as one of 100 Most Intriguing Entrepreneurs in 2013 and was a finalist for Ernst and Young's 2014 Gulf Coast Entrepreneur of the Year.
---
Adam Altsuler
Executive Vice President, Chief Financial Officer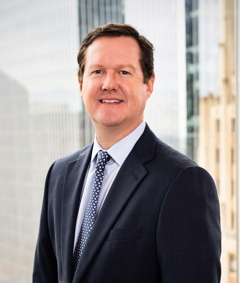 Mr. Altsuler joined USDG in April 2014 and has served as the Executive Vice President and Chief Financial Officer since June 2021.  Prior to June 2021, Mr. Altsuler served as Senior Vice President and Chief Financial Officer of our sponsor and general partner. In addition he has served as Principal Accounting Officer since March 2020. Mr. Altsuler oversees the corporate finance, financial planning, treasury, capital markets, accounting and investor relations activities in support of the partnership and our sponsor. From 2009 to 2014, Mr. Altsuler served in various leadership roles at Eagle Rock Energy Partners, a master limited partnership, most recently serving as Vice President and Treasurer. Prior to joining Eagle Rock, Mr. Altsuler was an Investment Analyst at Kenmont Investments, an energy-focused hedge fund, where he managed the fund's master limited partnership investment portfolio from 2007 to 2009. Prior to Kenmont, Mr. Altsuler worked the majority of his career in investment banking with Donaldson, Lufkin and Jenrette/Credit Suisse First Boston and a boutique investment bank. Mr. Altsuler graduated from the University of Texas at Austin with a BBA in finance and received an MBA from Rice University, graduating Beta Gamma Sigma. Mr. Altsuler currently serves on the Advisory Council for the  KBH Energy Center for Business, Law, and Policy at the McCombs School of Business.
---
Josh Ruple
Executive Vice President, Chief Operating Officer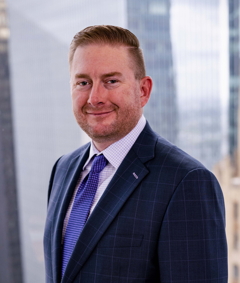 Mr. Ruple joined USDG in June 2014 and currently serves as the Executive Vice President and Chief Operating Officer since June 2021. Prior to June 2021, Mr. Ruple served as Senior Vice President and Chief Operating Officer since January 2017. Mr. Ruple is responsible for all operations and project development activities in support of USDG's commercial development vision, mission and tactical growth strategies. Mr. Ruple also previously served as Vice President, Project Development. Prior to joining USDG, Mr. Ruple held various executive management positions in the commercial and industrial construction industry, with engineering and environmental consultancies, as well as with the BNSF Railway. Throughout his professional career, he has acquired vast practical leadership experience and holds many management and technical certifications. Mr. Ruple received a BS in civil and environmental engineering from the University of Utah and is an active member of both professional and public community organizations.
---
Keith Benson
General Counsel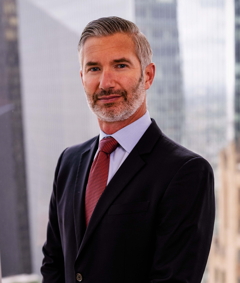 Mr. Benson became General Counsel of our general partner and Co-General Counsel of USD in March 2015. Mr. Benson also serves as a Director of Landmark Infrastructure Partners GP LLC, the general partner of Landmark Infrastructure Partners LP. From January 2008 through February 2015, Mr. Benson was a partner with the international law firm of Latham & Watkins LLP in their Houston and San Francisco offices. Mr. Benson's practice focused on public company representation, corporate governance, capital markets and mergers & acquisitions, with a focus on midstream and upstream energy companies, master limited partnerships and real estate investment trusts. From July 2000 through December 2007, Mr. Benson was an associate with Latham & Watkins LLP and from October 1998 through June 2000 Mr. Benson was an associate with the law firm of Cahill, Gordon & Reindel LLP. Mr. Benson received a JD with high honors from Rutgers School of Law and a BA in Political Science from The College of New Jersey.
---